Dine with us
Choose from our fine-dining Sands Restaurant with Two AA Rosettes for Culinary Excellence, our Mediterranean-style Beach Club or our Hungry Gannet serving British classic recipes with a modern twist – plenty for foodies to enjoy without leaving the Estate.
More at Carbis Bay Estate
Afternoon Tea
Take afternoon tea in the conservatory. You'll be greeted with stunning views across the bay.
Afternoon Tea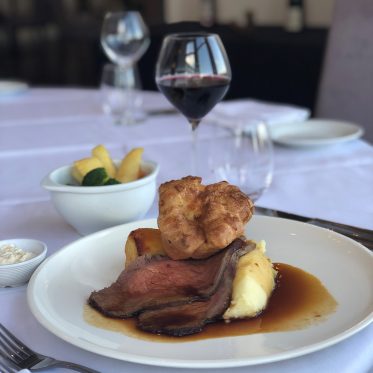 Sunday Lunch Menu
Experience Sunday Lunch in our 2-AA-Rosetted Sands overlooking the Bay. 2 courses £19.95 3 courses £22.95
Sunday Lunch Menu
The Gannet
The Hungry Gannet offers hearty dishes, local ales and traditional Cornish hospitality.
View the Gannet Inn
"We were both enamoured and overwhelmed with not only the quality and choice of the food, but the excellence of skill in how it was cooked and presented"
"The food was absolutely exquisite, and I'm a professional chef, so whenever I eat out I'm always uber-critical"