Supporting Cornwall Seal Group Research Trust and British Divers Marine Life Rescue
We are delighted to be in partnership with Cornwall Seal Group Research Trust (CSGRT) and British Divers Marine Life Rescue – charities who work hard to protect the wonderful seals we have here in Carbis Bay.
Cornwall is fortunate to home globally rare seals and many visit us here in Carbis Bay. Our massive sandy bay is full of grey seals' favourite food – sand eels, so we're lucky to get regular visits from these iconic creatures as they travel around our beautiful coastline. Many of our guests, staff and locals enjoy spotting the seals as they pop their heads above water and some seals have even been named as they've become so familiar. Each seal can be identified by CSGRT's amazing volunteers from their unique fur patterns.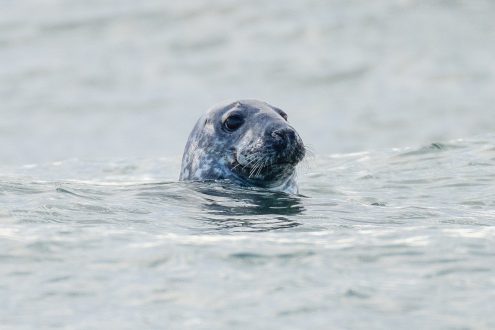 Cornwall Seal Group Research Trust is a multi-award winning charity dedicated to protecting the lives of our speciality seals and their vital marine environment. They support a large network of active citizen scientists across South West communities, who do around 12 surveys each and every day of seals on their local patch. Over 20 years they have processed over a million photos for 72,000+ individual seal identifications. This provides the evidence needed to give seals a voice in policy and planning decision making and enables CSGRT to protect them and their ocean home.

British Divers Marine Life Rescue is a charity dedicated to the rescue and wellbeing of marine mammals in distress around the UK. Each year their nationwide team of trained volunteer Marine Mammal Medics respond to over 2000 callouts to seals, porpoises, dolphins and whales.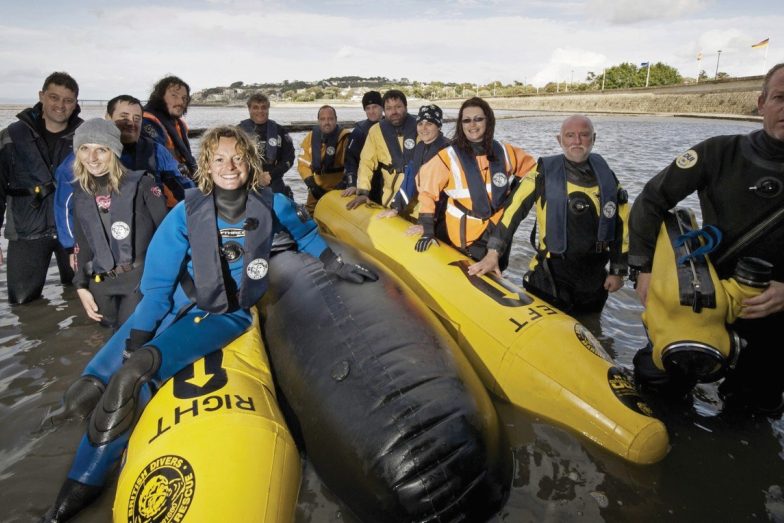 The Estate first made contact with these two charities at the beginning of 2021, after hearing of their fundraising for a new Seal Pup Hospital.We've been delighted to work with Sue Sayer from Cornwall Seal Group Research Trust (CSGRT) and Dan Jarvis from British Divers Marine Life Rescue (BDMLR) to understand ways that we can support their cause and protect our wonderful seals. We're thrilled to be providing soon a pop-up marine centre to help educate and inspire visitors about our amazing seals. We shall be fundraising in different ways to make a difference for seals.
Sue Sayer from CSGRT commented, "Communicating amazing seal facts, secrets and individual seal life histories helps us all appreciate how lucky we are to have these iconic creatures around our coastline. We are delighted to be partnering with the Carbis Bay Estate to help spread key environmental messages to new audiences. Sharing and saving our seas for future generations to enjoy needs marine conservation action now!"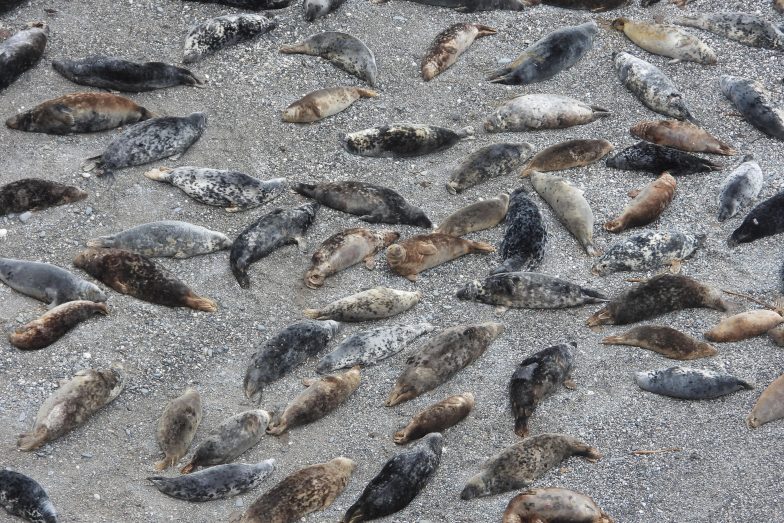 Dan Jarvis from BDMLR shared, "Cornwall is one of the busiest regions of the UK for both seal and cetacean callouts. Seals don't always need rescue though, and can simply be monitored in situ or relocated to a safer, quieter place to rest out of harm's way until they are ready to move on in their own time. However, if they do need rescue the local volunteer Marine Mammal Medics can be called out to assess the animal, provide first aid and take them for rehabilitation too if necessary".
Seals face many ocean challenges, yet we all depend on them to balance our marine ecosystem. Carbis Bay Estate is committed to the environment in a number of ways, including ensuring the consistent excellent quality of bathing waters and a duty of care to the Blue Flag beach itself, its surroundings and marine life. If you would like to help us to protect our seals, please make a donation today.