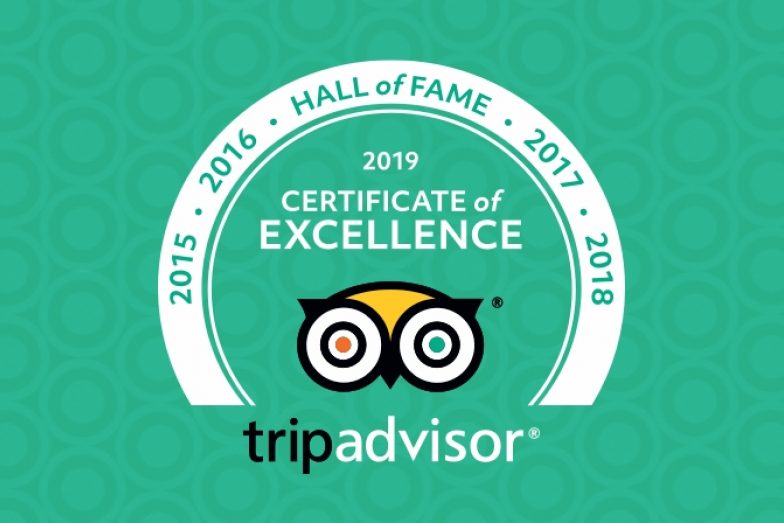 Carbis Bay Hotel Enters TripAdvisor's Hall of Fame
May 24, 2019
Carbis Bay Hotel has been recognised for outstanding excellence having been awarded a place in the TripAdvisor 'Hall of Fame'.
The Hall of Fame was created to honour those businesses that have earned a Certificate of Excellence for five consecutive years, an accolade presented to only 10% of the total businesses on TripAdvisor.
The Certificate of Excellence accounts for the quality, quantity and recency of reviews submitted by travellers on TripAdvisor over a 12-month period. To qualify for a Certificate of Excellence, businesses need to maintain an overall rating of at least four out of five. At present, Carbis Bay Hotel has an impressive 1135 "Excellent" ratings on the online site from guests.