Lannear Farm
Looking for a rural family holiday? Look no further. Situated amid pretty pastureland on a working farm over on Cornwall's south-eastern coast in Maud Cottage in the heart of a working farm. Please note that all booking enquiries for Maud Cottage should in the first instance be made by telephoning 01736 795311. Maud Cottage is not available to book online.
Maud Cottage

A delightful and traditional Cornish cottage, offering stunning views across the Cornish countryside.
More at Carbis Bay Estate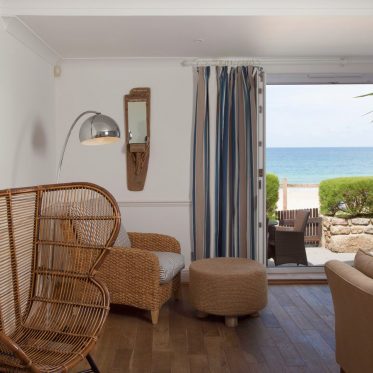 Beach Houses
Beach Houses
A hop from the water's edge, chic beachside cottages with gardens overlooking the beach.