Boat Trips St Ives
Take to the water to discover the Cornish coastline by boat. With a wealth of marine life and stunning bays and beaches, you might be joined by a pod of dolphins or inquisitive seals along the way.
St Ives Boat Trips
Boat trips
Head out onto the waters where the Cornish coast meets the Atlantic Ocean, on a boat skippered by locals who know the best caves, coves and islets to explore. Take a trip to Seal Island or Godrevy Lighthouse and Hell's Mouth, or cast a line and try to catch a few fish for the barbecue. And, if you're lucky, you might be joined by dolphins, leaping in the boat's wake.
Visit Website
JAMES STEVENS No.10 Historic Boat TripS
Boat Trips
The old St.Ives lifeboat JAMES STEVENS No.10 will take you on a gentle and serene boat trip around St.Ives Bay. Learn about the history of this lifeboat, shipwrecks and the heroic rescues that were performed.
VIEW THEIR WEBSITE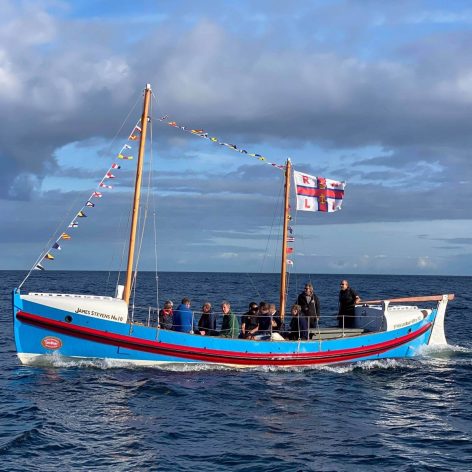 More at Carbis Bay Estate
Valley Cottages
Nestled in Carbis Valley, these charming cottages are ideal for families and groups.
Things to do
While you're here, explore the local area: from boat trips to garden tours.
Sunseeker Motor Yacht Charter
Charter the Estate Sunseeker motor yacht for an exhilarating trip exploring the Cornish coastline.